California Lease Properties Near Pismo Beach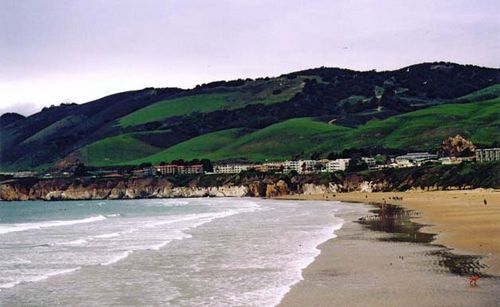 Beach Bum Holiday Rentals and Property Management offers premier California lease properties in Pismo Beach. We carefully vet the properties we manage in order to provide a luxurious and comfortable long-term lease. Whether you want to live steps from the beach or near all the nightlife downtown Pismo Beach has to offer, you will find a variety of rental options for individuals and families.
Leasing in and near Pismo Beach, CA, is not only cost effective in today's market but alleviates the responsibilities of homeownership. Our dedicated team is available to quickly resolve potential issues when they arise thanks to our 24-hour emergency answering service. Our commitment to fair market pricing also means you found the best rate for your rental.
We also understand the time constraints of our residents, so we offer real-time updates about your rental, an electronic payment system for paying rent and simple move-in/move-out terms. You also have the ability to call or visit our office conveniently located in downtown Pismo Beach should you have any additional needs or questions!
All California lease properties from Beach Bum Rentals require an initial 1-year lease agreement. Our company does not initially offer rental properties on a month-to-month basis. However, if you are looking for less of a commitment, check out our monthly and weekly vacation rental options in Pismo Beach. Find a range of condos and homes for rent with amenities such as hot tubs, rooftop decks, outdoor fire pits and grills.
If you have a pet(s) and a property will allow for a pet(s), there is an additional amount required and added to the original asking security deposit.
Our reliable property management team offers our tenants assurance. You can find our application process online, as well as more information on all of our individual California lease properties in Pismo Beach.
Call our office at 805-773-7194 or 866-737-7367 to schedule a showing!