Pismo Beach offers miles of dog-friendly beaches and pet-friendly vacation rentals to accommodate your four-legged family members. Find all sorts of dog-friendly activities in this quaint coastal community, including restaurants, shopping for pets and services such as walkers, daycare, and grooming. So don't leave Fido at home, bring 'em along for a great time!
For travelers looking to avoid pet allergens, we also offer pet-free accommodations in and near Pismo Beach. Contact us for pet-free rentals today.
Please refer to the rentals below that allow pets on a case-by-case basis. As part of our vacation rentals rules & policies, pet-friendly properties require a Pet Cleaning Fee in addition to the security deposit (or damage protection) to clean all of the carpets and upholstery after guests depart. (1 bed/$150, 2 bed/$200, 3 bed/$250…)
The following is a list of our properties that are "Pets Considered". ALL pets are on an approval basis.
Give us a call at 805-773-7194 to reserve one of these properties – let us know the breed and weight and we will help you find the perfect property for you and your 4-legged friend!
Oceano Pet-Friendly Rentals
Grover Beach Pet-Friendly Rentals
203-3 Brighton, Grover Beach
555 Newport, Grover Beach
Our beachfront home and condos suit a range of needs and groups looking to stay on California's Central Coast. Find dog-friendly travel tips and destinations below to get the most out of your next beach vacation:
Pet-Friendly Beaches & Activities near Pismo
The whole family will enjoy dog-friendly Pismo Beach thanks to the range of oceanfront activities. Pets are welcome any time of the day to Pismo Beach as long as you stay left of the pier. Young children and pups will also enjoy the 11-acre Dinosaur Cave Park on the bluffs of Shell Beach, just north of Pismo.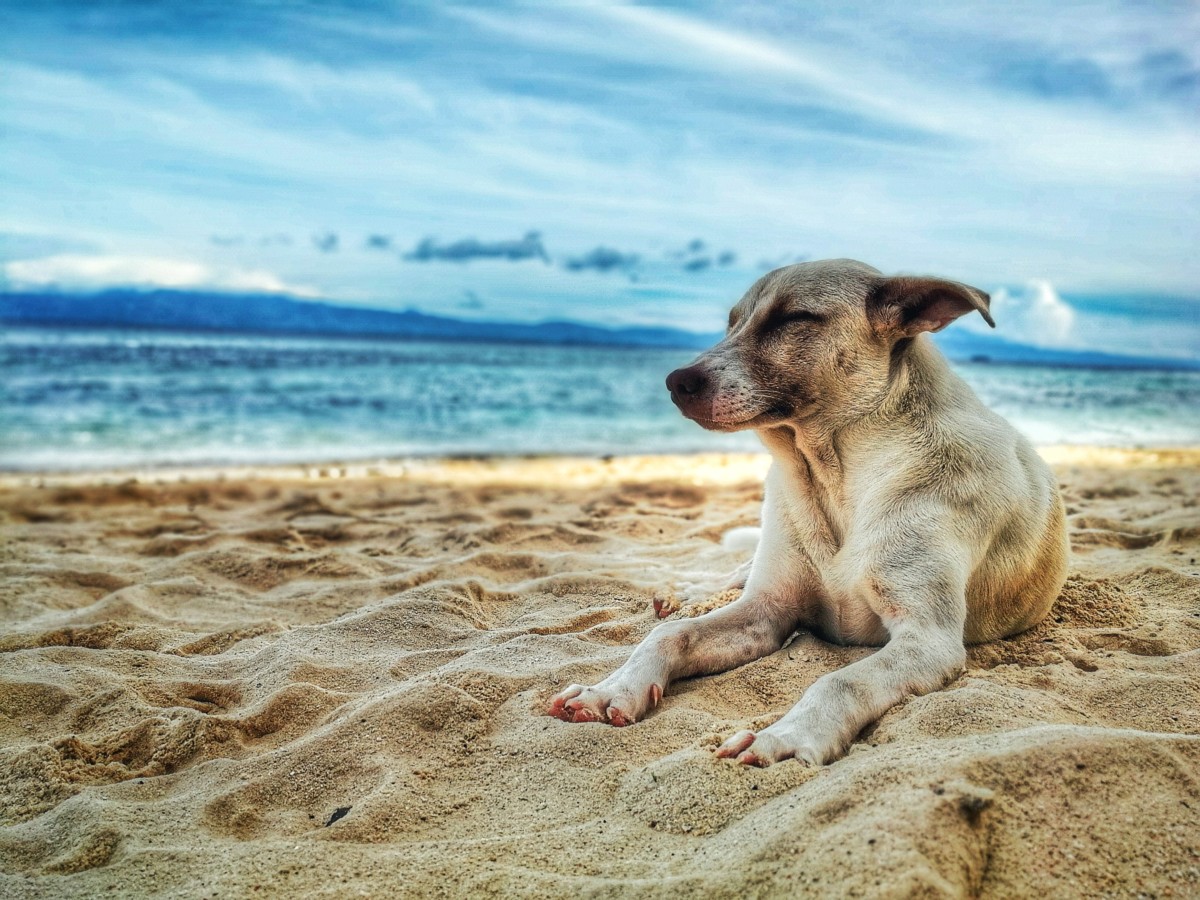 You can also paw around Grover and Oceano Dunes State Park nestled along the Pacific Crest Highway just south of Pismo to experience the area's coastal sand dunes. Head north for 7.5 miles on US-101 for multiple dog-friendly beaches in Avila. The Olde Port Beach and Fisherman's Beach are both leash optional allowing your pet some freedom on the sand.
Many restaurants, shops, and wineries welcome pets on the property. Enjoy coastal, California cuisines at dog-friendly restaurants in Pismo Beach and in neighboring Shell Beach. Several Central Coast wineries also allow leashed dogs in Avila Beach and San Luis Obispo heading north on US-101. Leashed pets are also welcome at the famous Monarch Butterfly Grove in Pismo Beach State Park where tens of thousands of butterflies migrate each year.
Get moving on dog-friendly hikes near Pismo Beach offering city to sea views ranging from easy to moderate trails. Does your pup need a break? Doggie daycare is also available at Love Dogs Camp in Arroyo Grande, just 10 miles from Pismo.
Pismo Beach Pet Free Rentals
Here at Beach Bum Holiday Rentals, we understand not everyone is pet-friendly due to certain preferences and medical reasons. We also offer pet-free vacation rentals to accommodate individual guest's needs. Our team also strictly monitors all of the beachfront properties to ensure rules and regulations are being upheld, so you can breathe easy in our non-pet-friendly homes and condos.
Speak to one of our reservation specialists by calling 805-773-7194 to reserve your pet-free rental or search online for your ideal pet-free rental.